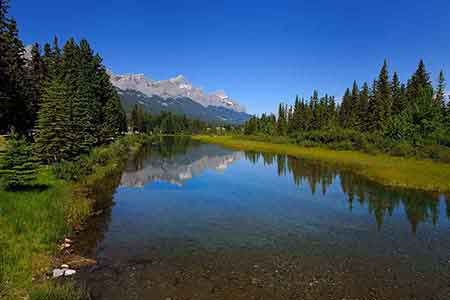 "We're In This Together
Spring Creek RV Park is open if people need a place to stop as they travel home. Working with Alberta Health, all play areas and group gathering spots are closed.
Note: The Canadian border has been closed to all non-essential traffic. Both Canmore and Banff have declared states of emergency, with minimal services available and mountain exploration off limits.
We are accepting reservations for the future in our confidence that as we stay home now, recreational camping will be available this summer.
 Stay well, campers.
RV Front Desk: 403-678-5111
Email: 
Mailing Address(Does not always work with GPS, See Directions for GPS coordinates):
1 Spring Creek Gate
Canmore, Alberta T1W 0A7
Canada
CONSTRUCTION: As part of Spring Creek's Redevelopment, construction will be ongoing over the next few years.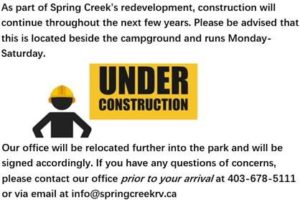 AIR BNB NOT PERMITTED.